Contemporary Ceramics
Hand-Built
High Fired
Decorative
Functional
Pottery






Mary's pottery is a blend of vibrant colors and modern design. It is a direct influence of being surrounded by Hungarian folk art, and artists, as a child.
CLAY is the most practical material. It lasts forever, when fired, and competes for the most ancient artwork at any museum. Its only enemy is gravity. Clay can be worn, it can decorate and it can feed. It can look ancient or modern and suit every taste. Its artistic possibilities and utilitarian qualities have interested this artist forever.
COLOR is applied with an extensive palette of underglazes which are available to compliment current color trends. The hand building process results in every piece being uniquely distinctive. Every piece starts as a flat slab which is then shaped into its final form.
The pottery is high fired and very durable. It is dishwasher, oven and microwave safe, and of course, lead free.
About Mary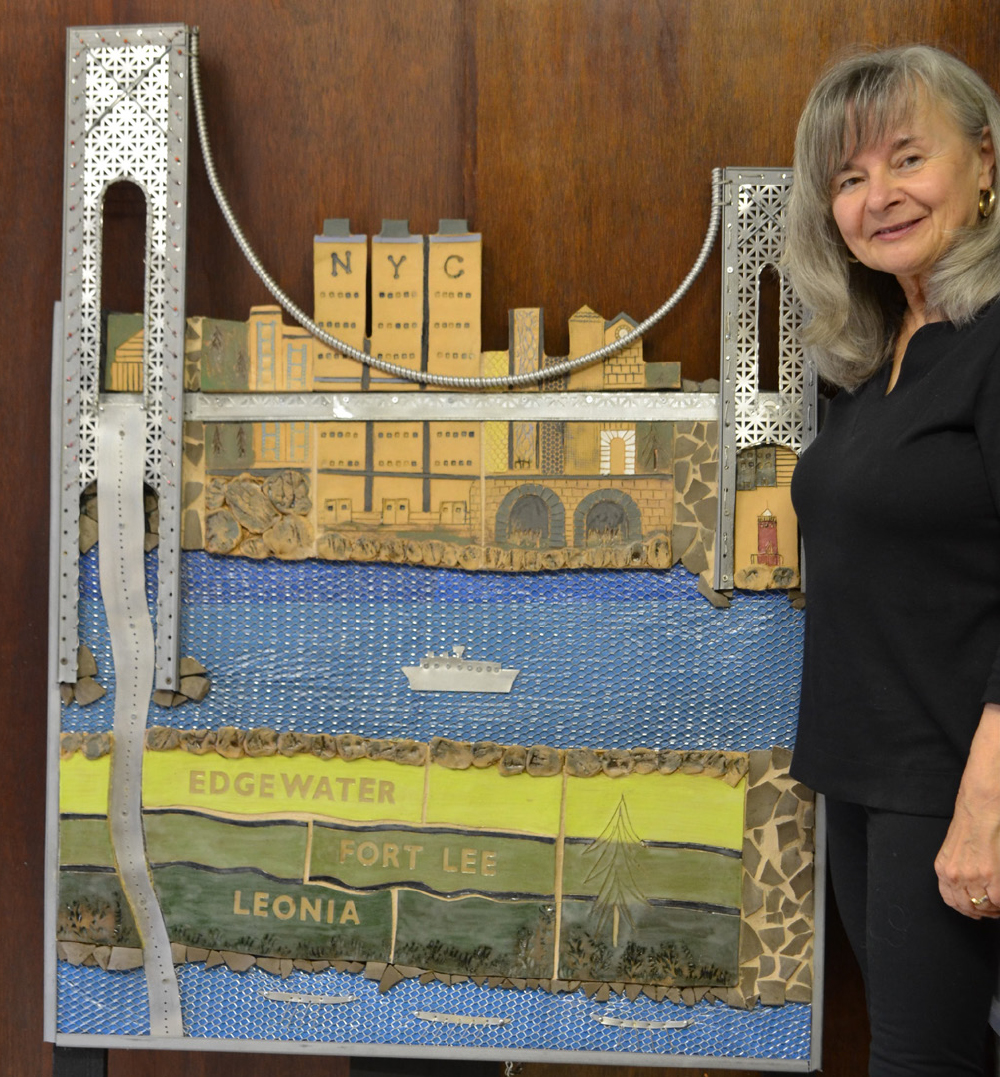 Being at Craftworks Gallery in Englewood for 15 years allowed me to find a voice as a ceramic artist. One of the joys of ceramics is being able to create useful pieces for dining and decorating.
Teaching at the Art School at Old Church in Demarest, NJ has encouraged new directions, such as the giant insect sculptures, which hang in the trees in Wood Park, Leonia, NJ. They evolved from teaching a children's sculpture class called Bugs and Butterflies. The mixed media wall pieces which are a combination of ceramics and woven fabric, also got their genesis while teaching kids. My work has been in galleries and art shows throughout New Jersey.